Top Stories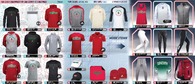 Student council is selling Mustang Apparel now through Wednesday, November 9 . See any student council member if you would like to order or contact Lindsey Kingsolver at lkingsolver@linnr1.k12.mo.us.
Below you will see which class is working canteen. Teachers have lists posted outside their door of individual students working each game. JH BASKETBALL 10-25-16 GRUNDY . . .
In accordance with Federal civil rights law and U.S. Department of Agriculture (USDA) civil rights regulations and policies, the USDA, its . . .
The Ledger is available to view online. Contact the school at (660) 244-5035 if you would like to stop receiving the Ledger in the mail. . . .